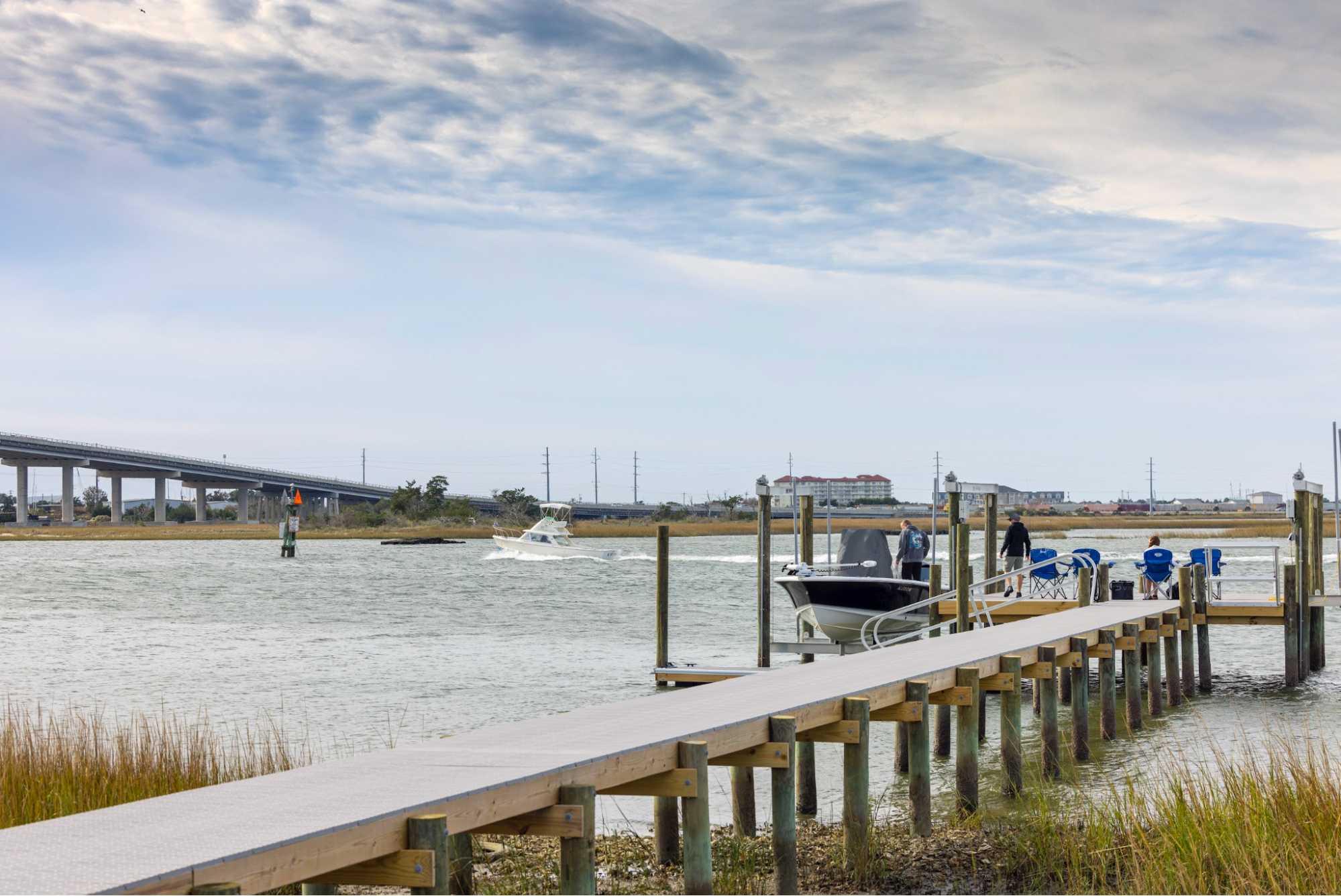 Waterfront homeowners want more opportunities to get outdoors, and being close to the shore is part of what makes their waterfront home a dream home. Deck builders, contractors and decking suppliers can help make the experience of being on the water even better for homeowners when docks are designed thoughtfully and with the best products for the job. 
The best decking for residential boat docks is made with materials that last for the long term, but there are a few criteria to look out for when you're selecting those products. 
Decking Materials and Considerations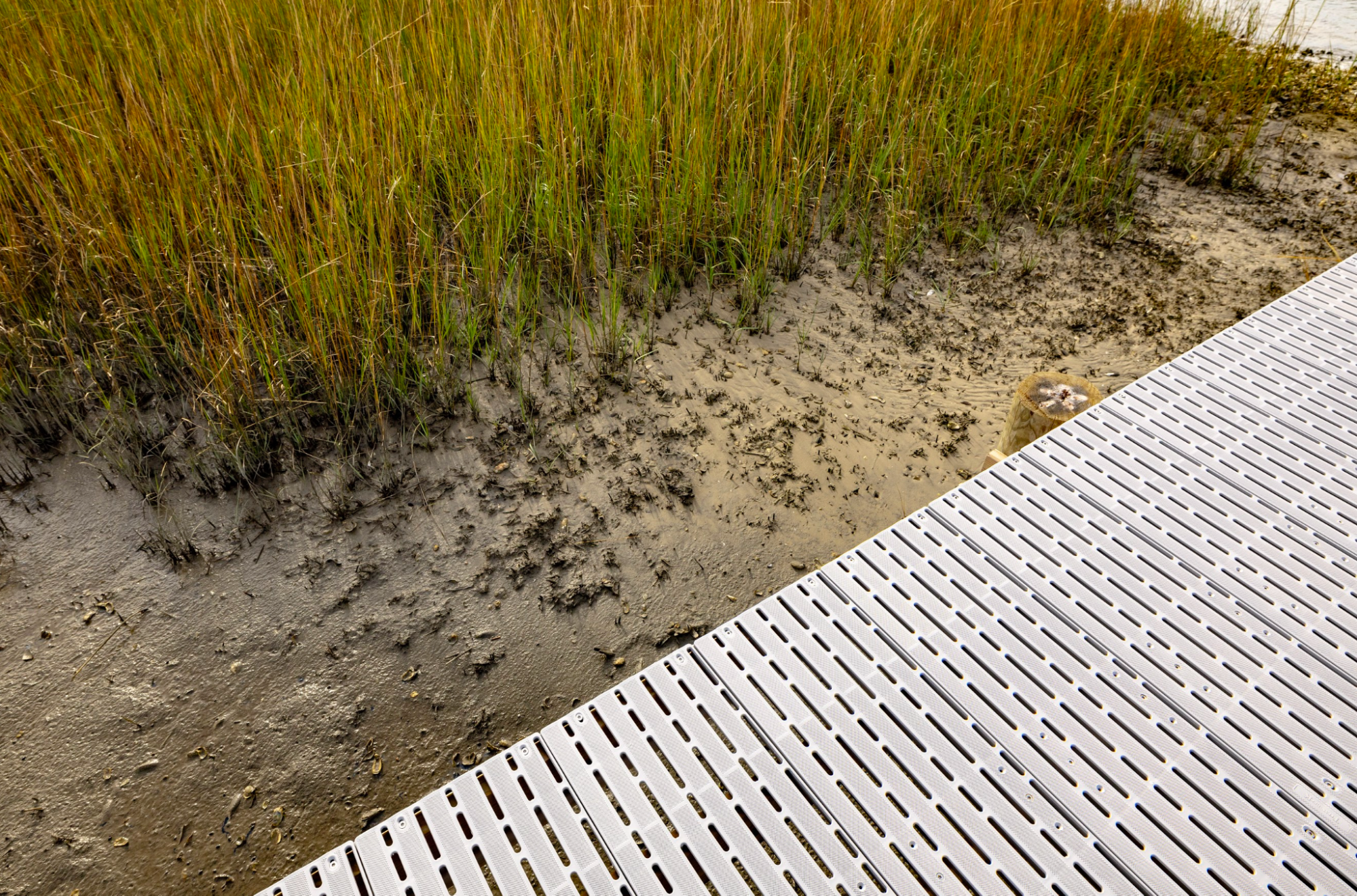 For a dock to withstand the outdoor environment, it will need to meet a few different standards. Not only will the selected decking materials need to meet building code requirements, but the dock design should offer homeowners a boating and outdoor experience they'll love. It's key for contractors and material suppliers to understand what their customers value most. 
The materials used to build a deck can also guide those decisions. Here are a few key highlights to consider: 
Safety:

The deck that is installed needs to offer a slip-resistant surface and accessible space that homeowners can use without risking an injury – like scorched feet or splinters.

Maintenance:

Some dock materials (especially wood) will require frequent upkeep and high maintenance to stay water- and weather-resistant.

Durability:

Marine-grade materials should be used to stand up to the elements over time and should be tested to meet local building code requirements.

Looks:

The decking design should align with the aesthetic of the homeowner's taste without detracting from the beauty of the outdoor environment where the dock is installed. 

Sustainability:

Some board designs and dock structures can negatively impact the surrounding flora and fauna on a waterfront property as well as the marine life present under the dock. 
The material that you install can completely change the experience of a waterfront property, and there are quite a few types to choose from. 
Popular Decking Materials: Wood, Composite and More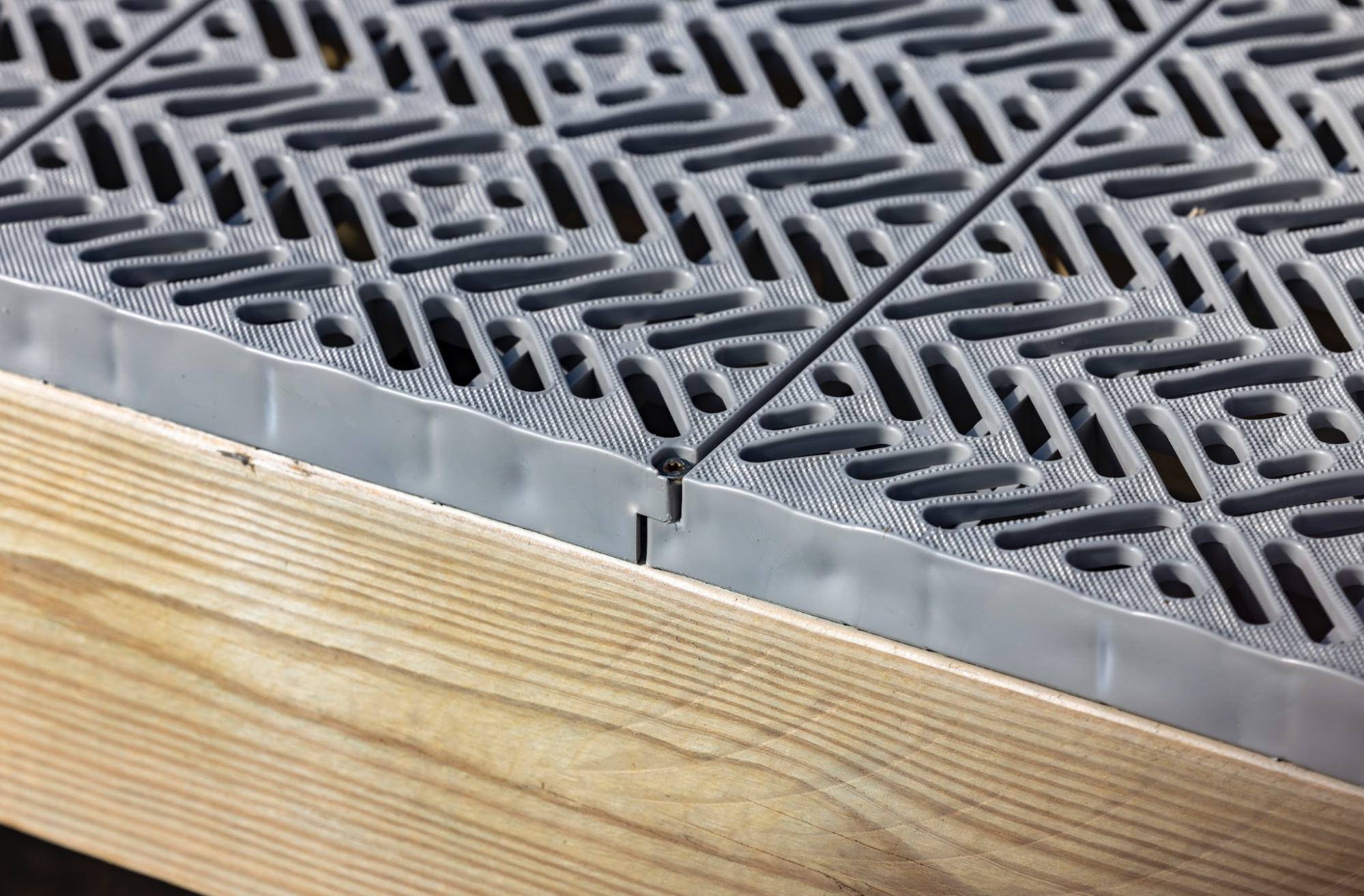 The decision between decking materials can be a challenge for homeowners. Let's take a look at some of the most popular materials: 
Wood
Wood is a very popular deck material option, as it is affordable and offers the most naturalistic look. When considering the five key highlights listed above (safety, maintenance, durability, looks, and sustainability) wood is relatively safe as long as you keep up with regular maintenance to avoid splitters and keep structural integrity over time. It can also be stained and painted virtually any color to match any aesthetic, but it will require ongoing upkeep to maintain its look. Made from recyclable material, wood decking is renewable and environmentally friendly, however, certain pressure-treated woods can contain harmful chemicals that may leech into the water. 
Compared to other decking materials, wood is not the most durable or low-maintenance material as it requires cleaning, sealing and staining to prevent rot, decay and warping. Wood is expected to last approximately 10 years after installation, and it should be regularly checked for damage to ensure safety is not at risk. 
Composite
Composite materials offer homeowners the look of real wood without the tiresome upkeep, as it does not rot, warp, fade or attract insects. It can also come in a variety of colors, textures and finishes, ensuring homeowners get the right look they want. 
It has sustainable components, as it is made from a blend of wood fibers or sawdust and recycled plastic materials. In addition, its high moisture resistance makes it perfect for marine decking that endures moisture, saltwater and humidity on a daily basis. 
On the downside, composite decking has a reputation for burning feet and isn't easily repairable compared to natural wood deck boards. 
PVC
PVC decking, made from synthetic plastic polymers, is highly durable. Its moisture resistance allows the boards to endure humidity and water exposure effortlessly. Plus, its weather and pest resistance make it a low-maintenance option for homeowners. 
When it comes to looks, PVC decking comes in a range of colors and textures but lacks a natural look compared to wood or composite decking. However, its resistance to fading, staining and scratching allow it to maintain its look for longer periods of time.
PVC is also prone to thermal contraction and expansion if you're in a climate with more extreme temperatures. Additional load-bearing support is required when you're installing PVC decking to ensure safety, which will add to the cost of materials in the end. 
Metal
Readily available, metal is great for creating durable and sustainable decks. Metal makes for a longer-term solution than wood for waterfront docks and comes in a few material options including aluminum and stainless steel. 
While aluminum decking corrodes to form an outer layer called aluminum oxide, which actually protects the uncorroded aluminum from further damage, it will still need to be checked for structural damage. Aluminum is capable of withstanding strong storms and other physical stresses while also being easy to source. Aluminum decking can also absorb heat, so walking on it with bare feet during a hot, sunny day can be painful.
Steel decking can corrode over time, which can require serious repair to prevent structural damage or even a replacement. Compared to aluminum decking, steel decking should be checked for structural damage more often to ensure it is safe. 
Polypropylene Plastic
Polypropylene plastic decking is extremely low maintenance. It will never rot, swell, warp or splinter when exposed to water, and it also does not require staining, sealing or painting to maintain its charm. It's a perfect material for marine decking as it can withstand exposure to saltwater, UV rays and harsh weather conditions.
Plus, Titan Deck polypropylene decking features a grid profile that allows for sunlight to peek through the boards — that means the surrounding natural environment will still have access to sunlight.
Polypropylene decking is safe for bare feet as it does not retain heat, and it normally features textured surfaces to increase slip resistance. 
The only potential downside to polypropylene plastic is its limited color options. However, Titan Deck's polypropylene boards still offer aesthetic value. Our boards come in two color options, tan and gray, and our patterned grids make for a head-turning, sleek design.
Inspired Decking: Best for Boat Docks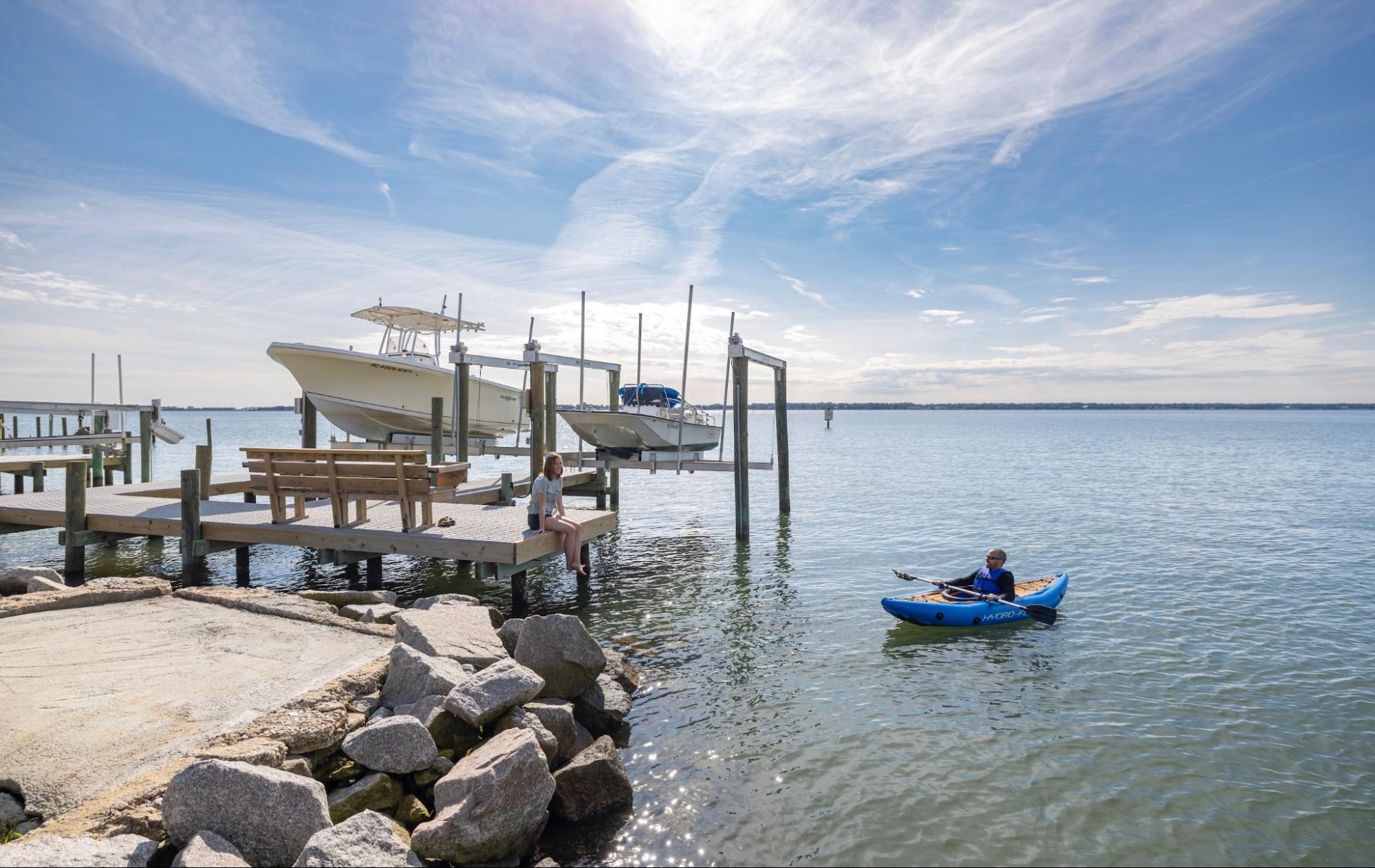 At Titan Deck, we love seeing how homeowners design and use their decks, especially when that design allows for enjoying the water and relaxing in the sun. There are a few ways to add to the experience to make it more inspiring. 
Today's homeowners want outdoor spaces that offer them convenience and comfort, and this dock includes accessories for boating, fishing, kayaking and outdoor seating. Titan Deck boards also make it possible for homeowners to kick off their shoes without burning their feet for a safer and more accessible deck space. 
The whole family can enjoy a dock when the right materials are used. Decking materials made of polypropylene plastic are highly durable and will stand up to heavy foot traffic and extreme weather, so homeowners can rest easy and enjoy their outdoor experience even more. 
We pride ourselves in giving homeowners a multitude of ways to enjoy their waterfront property, with dependable products that contractors and installers can trust. Titan Deck products are renowned for their low maintenance and come with a limited lifetime warranty that guarantees they'll stand up to cupping, rotting and peeling — and even family pets.
Whether it's customer service, technical expertise or best practices for installation, Titan Deck is committed to working with you. 
Need more inspiration? Check out even more inspiration for deck designs here. For more information on our polypropylene plastic marine decking solutions, view our offerings and speak to one of our Titan Deck experts today.